Mas Solà has 12 tennis courts (8 clay courts and 4 GreenSet courts) and the possibility of setting up 2 more artificial grass courts. It is the most important tennis centre in the area and has hosted several ITF (International Tennis Federation) tournaments.
Mas Solà also has 4 paddle tennis courts available to those who wish to play this increasingly popular sport.
Clubs, federations, groups of friends, anyone is welcome to a tennis and paddle tennis training camp at Mas Solà.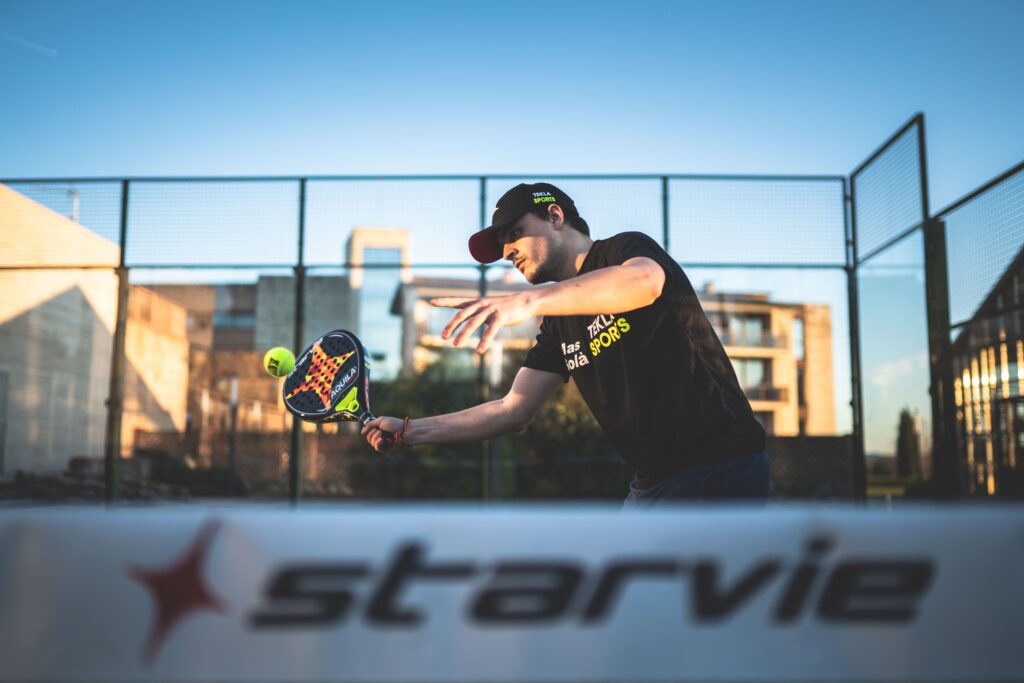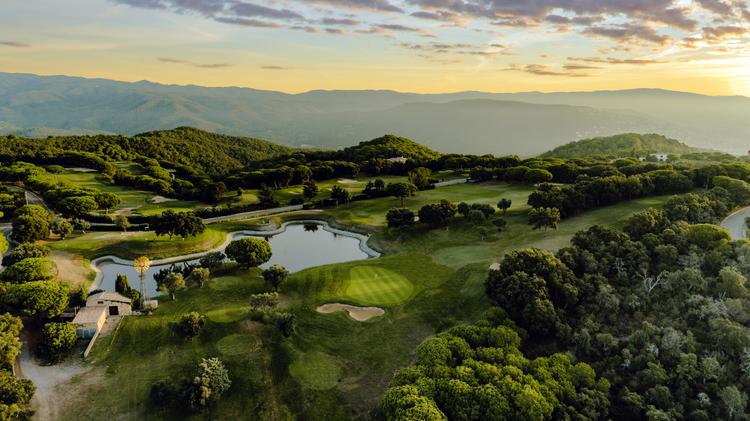 We have collaboration agreements with three of the most emblematic golf courses in Catalonia, all just a short distance from Mas Solà. The Girona-Costa Brava region was awarded "Emerging Golf Destination of 2000" by the prestigious and well-known IAGTO (International Association of Golf Tour Operators).
CAMIRAL GOLF & WELLNESS (PGA CATALUNYA)
One of the best golf resorts in Europe, and the host of several competitions of the European Tour. It has two 18-hole courses, Stadium Course and Tour Course and is just 15 km from the hotel.
MORE INFORMATION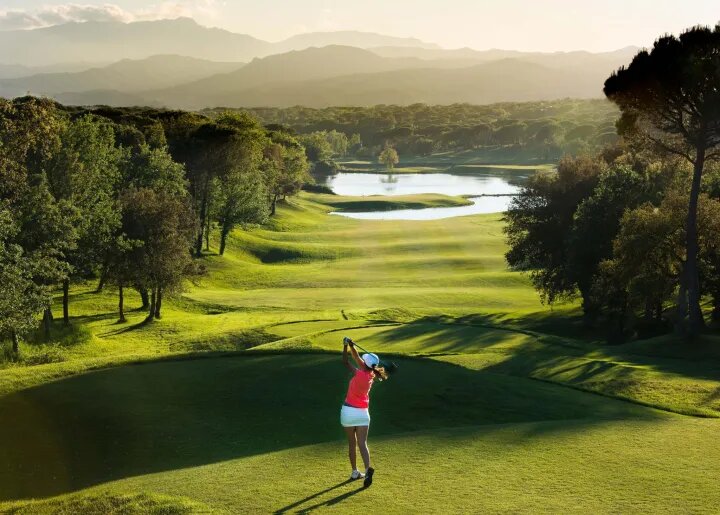 COSTA BRAVA GOLF CLUB
One of the most traditional golf clubs with 27 holes and the possibility of playing two different 18-hole courses. It is located 35 km from the hotel.
MORE INFORMATION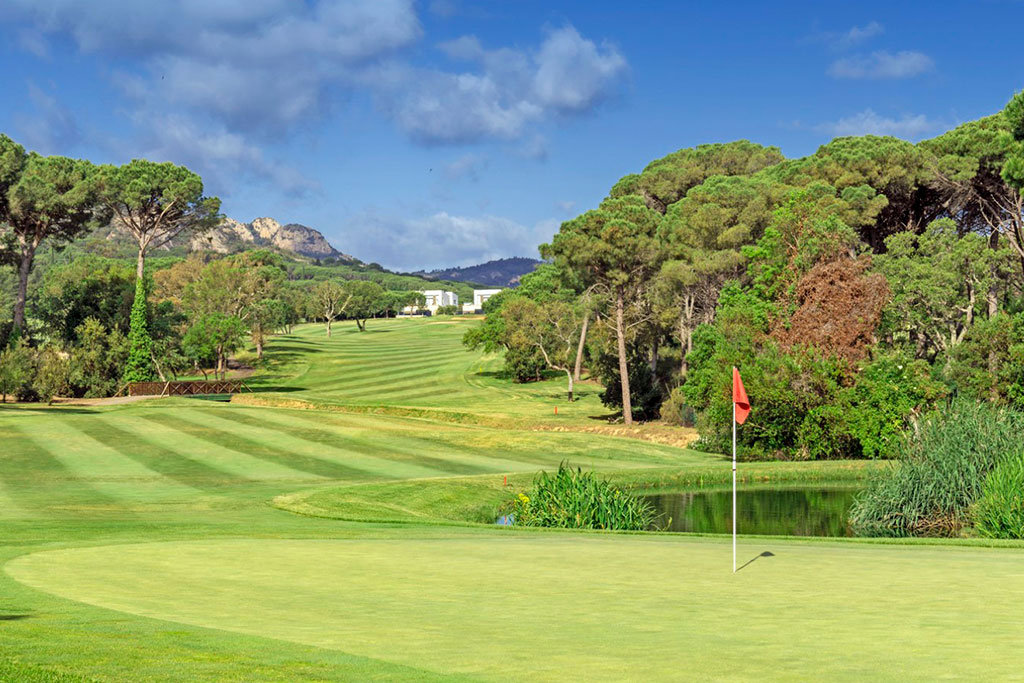 CLUB GOLF D'ARO MAS NOU
It has an 18-hole course and a 9-hole par 3 course. The course runs over a hill with spectacular views over the Mediterranean Sea. It is located 45 km from the hotel.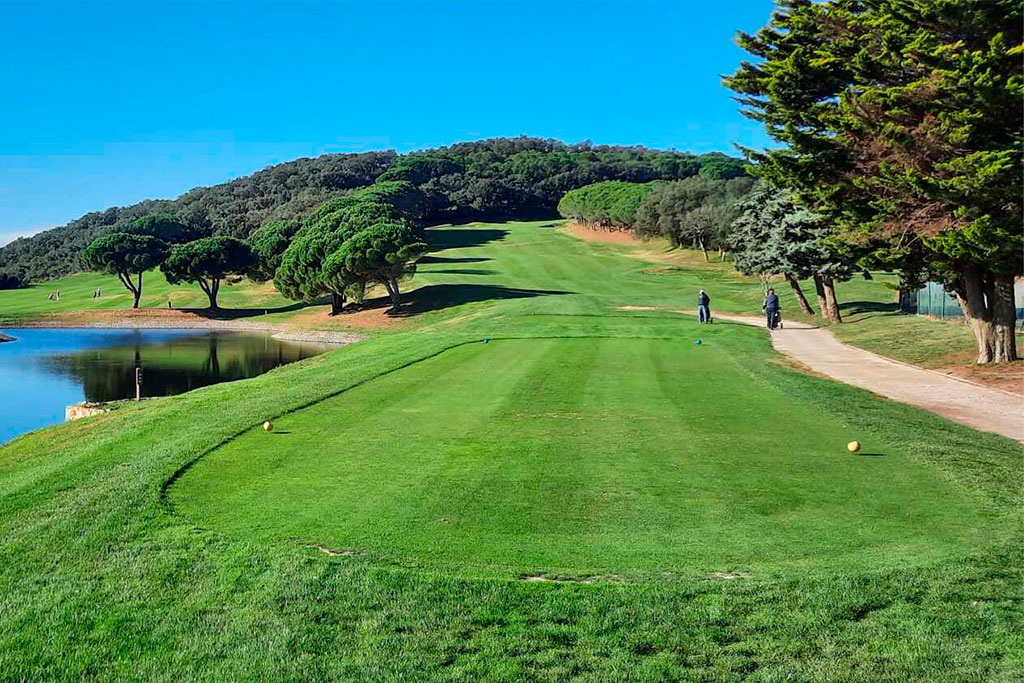 Golf clubs and federations, as well as groups of golfing friends, will enjoy a great stay and have the opportunity to play and train on three leading golf courses in Catalonia.
We can also arrange golf packages with other courses in the province of Girona that are a little further away from Mas Solà, such as Empordà Golf Resort, Torremirona Golf Club, Peralada Golf and Golf de Pals.
The Mas Solà surroundings offer an extensive network of roads for road cycling, as well as other secondary roads with spectacular views unique to the location of the province of Girona –in between the Pyrenees and the Costa Brava.
Girona is known as a top-level cycling destination where many professional teams and riders have their training base to prepare for the most demanding seasons and races of the year.

The Gavarres Massif, with an area of almost 350 km2, is a magnificent place for MTB and Gravel enthusiasts. Cycling along trial paths, tracks and forest trails surrounded by exceptional natural landscapes is a unique experience.
At Mas Solà we have all the necessary bicycle storage, maintenance and cleaning services.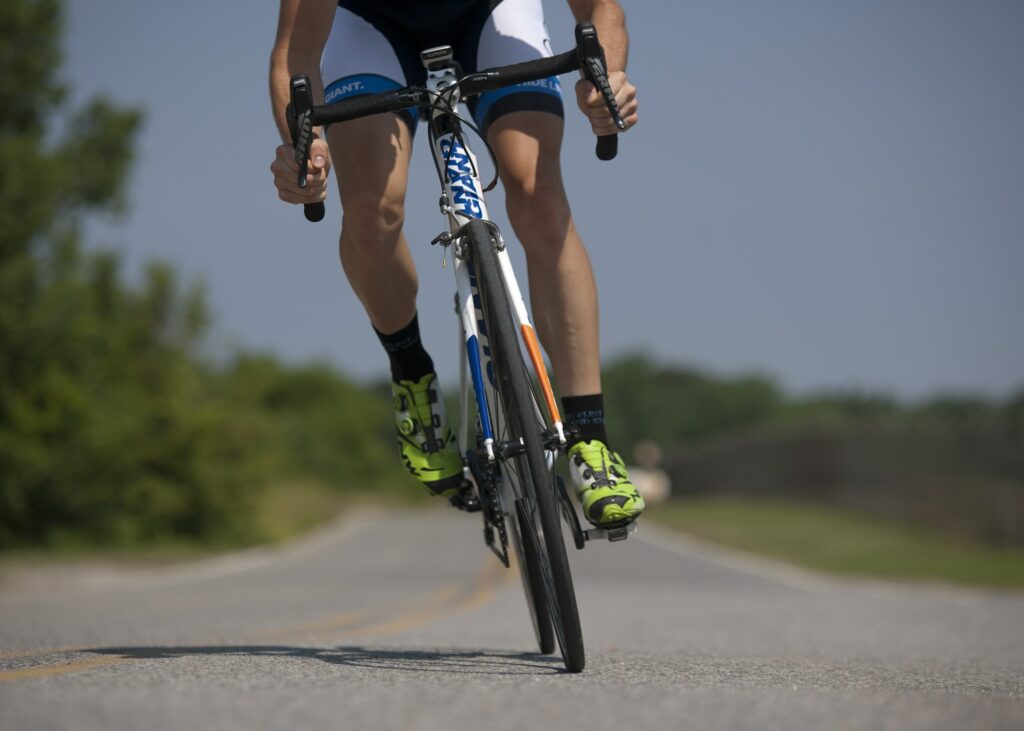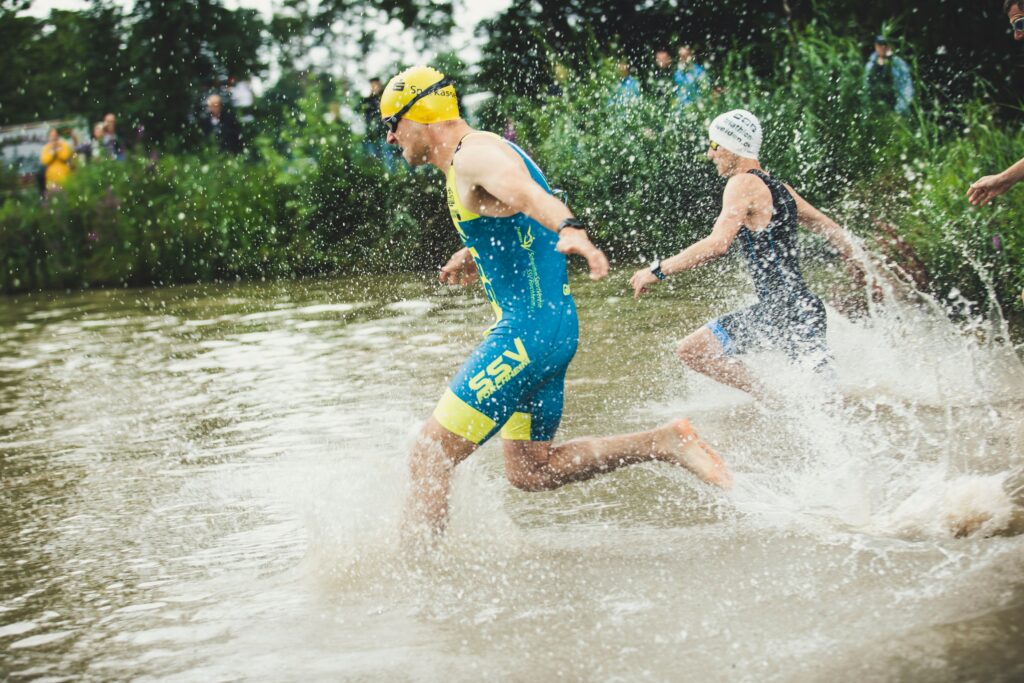 TRIATHLON AND CROSS TRIATHLON
Girona has become a first-class destination for the practice and training of triathlons and cross triathlons, first and foremost thanks to its climate, which allows for training all year round. In addition, the good roads with little traffic and very considerate drivers, and the diverse terrain with long straights, as well as steep climbs up to the hills and down to the Costa Brava, make this an ideal training destination.
The location of Mas Solà, in the middle of the province of Girona, makes it the ideal base camp for all those triathletes who want to carry out their training camps in this wonderful place.
RUNNING AND TRAIL RUNNING
You'll find a great number of paths, tracks and trails suited to all levels in the area surrounding Mas Solà, from flat and easy, to higher gradient and more difficult trails.
For running and trail-running enthusiasts, Mas Solà is an ideal base camp to rest in comfort at the end of an intense day of running through the beautiful landscape and mountains surrounding the hotel.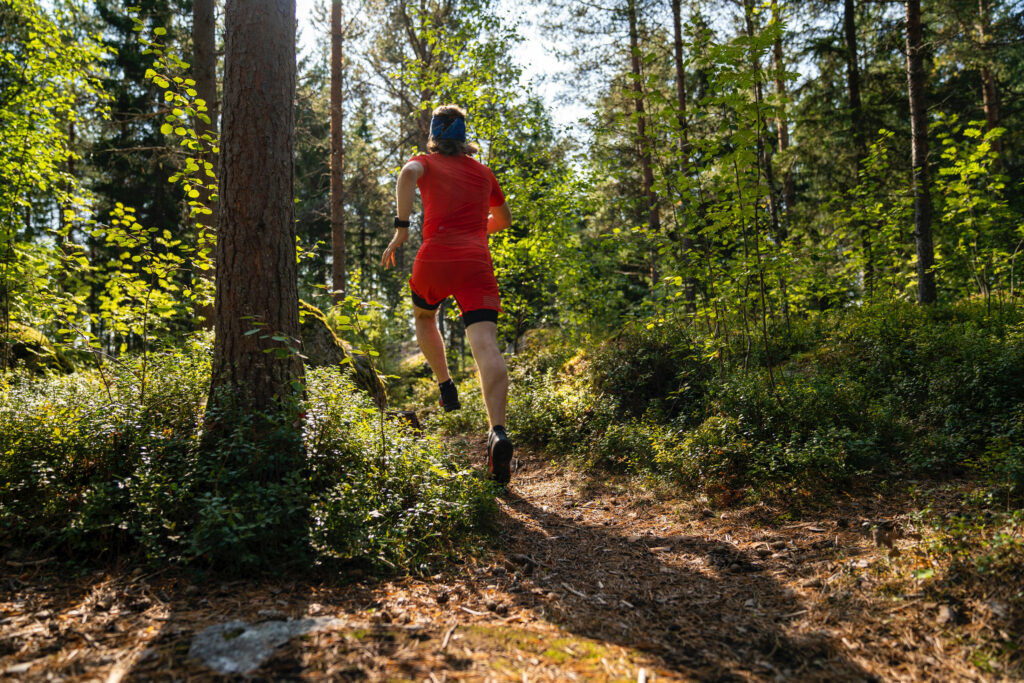 Team sports teams of all levels are welcome to Mas Solà for training camps during any time of the season.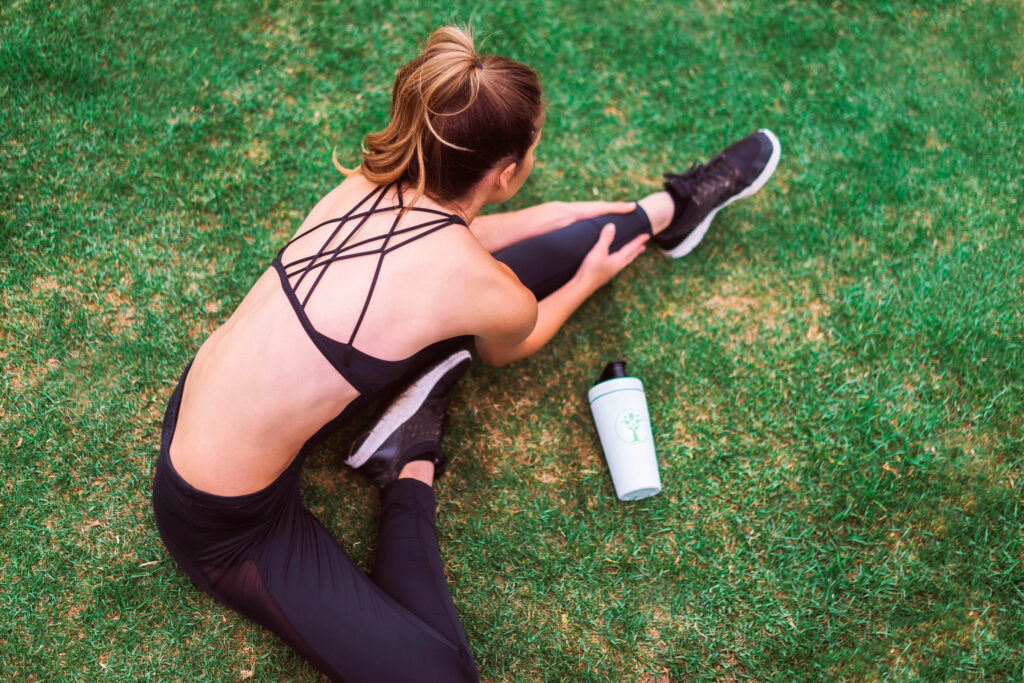 For fitness groups Mas Solà offers the perfect space to develop their disciplines as a group and in the open air (Crossfit, Functional Training, HIIT, Bootcamp, Battle Box, etc.)
Your programme can include some muscle relaxation and cooling down sessions in our Spa featuring a thermal pool, sauna, hammam, jacuzzi, temperature contrast showers, relaxation area, and more.
YOGA - PILATES - MINDFULNESS
Mas Solà offers magnificent facilities for the practice of yoga, Pilates, mindfulness and other spiritual and physical relaxation practices, in an environment of admirable peace and quiet.
The good climate in the area means you can practise yoga, Pilates and mindfulness in our outdoor gardens and indoor conservatory at any time of the year. You can also practise aqua-yoga in the outdoor swimming pool during the months when it is open.
Your programme can include some sessions at our Spa (with thermal pool, sauna, hamman, jacuzzi, showers with temperature contrasts, relaxation area, and more) or therapeutic and relaxing massages or facial and detox treatments.
Yoga groups, mindfulness and Pilates centres, we encourage you to come and discover the charms of Mas Solà for your activities, we are sure you will be pleasantly surprised!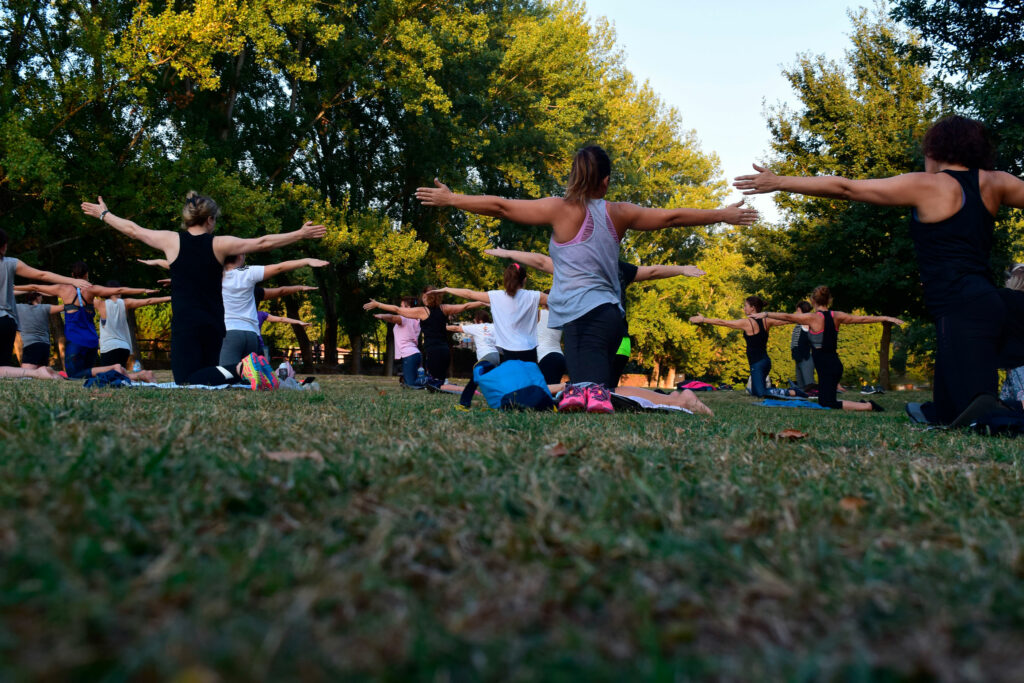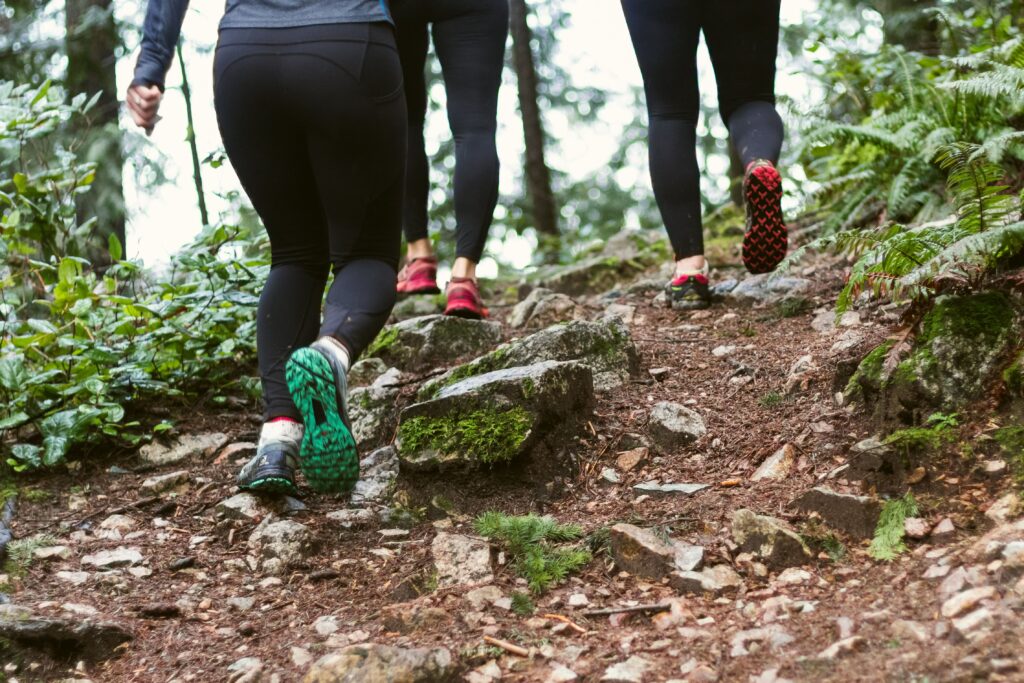 HIKING AND NORDIC WALKING
La Selva offers 945 km of natural routes for hiking, including small itineraries, long routes, circular routes, linear routes, and routes of varying difficulty.
The routes pass through mountains, forests and water landscapes, and also offer great historical richness with many remarkable elements of Catalan cultural heritage, such as castles, monasteries, hermitages, archaeological sites, and modernist architecture.
For more information, please contact us and we
will prepare a package tailored to your needs.